eprolo
Fresh Breath Pet Toothpaste Dog In Addition To Bad Breath Tartar Cleaning Cat Oral Care Edible Toothpaste
Regular price
$36.00
Sale price
$18.00
Unit price
per
Sale
Sold out
Product Function: Fresh Breath, Anti-Cavity/Cleaning Plaque/Stain/Adhesive Protein Globules, Improve Gum Health
Main Ingredients Of The Product: Natural Mint, Grapefruit Oil, Aloe Vera And Papaya Extract, Etc.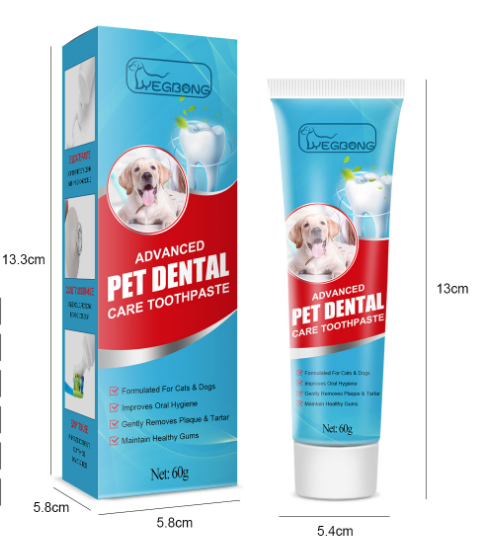 Instructions:
1. Open the toothpaste and let the pet get familiar with the taste of the toothpaste.
2. Squeeze out the paste and work with tools from the front and side.
Precautions:
Toothpaste is edible no-rinse, just prepare clean water for your pet to drink.